The Readiness Institute at Penn State, in collaboration with Global Moonshots in Education, is collecting messages of hope from students, educators, and members of the global community and then sending those messages to the moon to create a lasting reminder that the hopes of today can become the reality of tomorrow.
"Once your hope has been sent to the moon, every time you look into the night sky, you'll be reminded of what it is that you're hoping for and how your actions can contribute to the greater good of community and future readiness.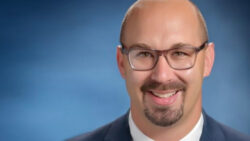 "If our hopes can make it to the moon, then our hopes can become true on Earth," according to Justin Aglio, Ed.D., senior director, Readiness Institute at Penn State
---
Sending Hopes to the Moon
Students are invited and encoruaged to submit their hopes until the submission deadline of January 22, 2021. These hopes will then be saved on an SD card, which will be placed in a durable storage capsule that has been created for space travel. In 2021, this capsule will be delivered to the moon's surface on the Peregrine Lunar Lander, built by Astrobotic Technology, Inc., a space robotics company based in Pittsburgh, Pennsylvania.
However, before studentscan submit their hopes, their parent or guardian must give permission via this online form as was explained in a recent Bright Arrow email. Once the permission is received, students will be emailed a link to submit their hope.
Learn more about Astrobotic's mission to the moon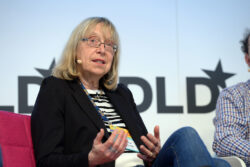 "Our mission is to enable every person to reach their fullest potential"– Esther Wojcicki, Ph.D., CEO and founder, Global Moonshots in Education
---
Join the Hope Moonshot
After students submit their hope, they should bookmark this page and check back regularly after the submission deadline of January 22, 2021 for:
mission updates from Astrobotic
information about the virtual launch party in 2021
mission images and videos from Astrobotic
a printable certificate commemorating your participation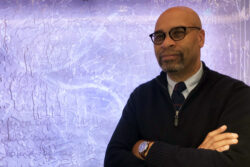 "My hope is every learner has the skills, attitudes, and values necessary to design and lead a purposeful life" — Stanley Thompson, Ph.D., The Heinz Endowments